News 1st Eureka Seven: Hi - Evolution Film Opens at #8, 'Tamio Boy to Kuruwaseru Girl' Film Opens at #6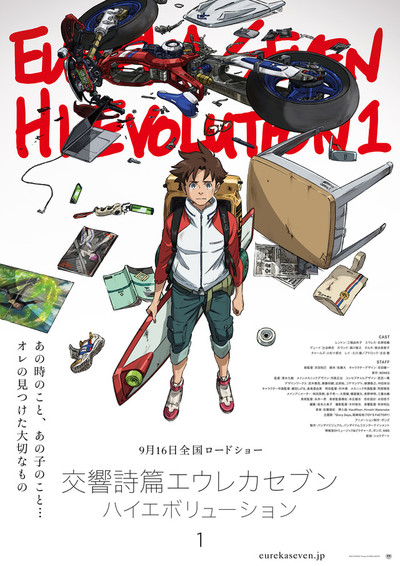 Kimi no Suizō o Tabetai live-action film stays at #7, 'Fireworks' Falls to #10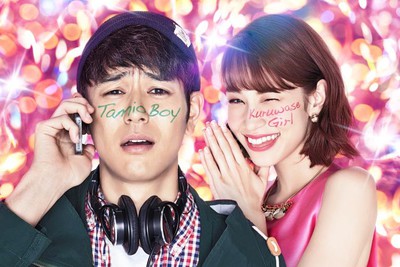 The live-action Okuda Tamio ni Naritai Boy - Deau Otoko Subete Kuruwaseru Girl (The Boy Who Wished to Be Tamio Okuda - The Girl Who Drove All the Men She Met Crazy) film, based on a manga by Chokkaku Shibuya, opened at #6 in the Japanese box office. The film sold 52,000 tickets to earn about 75 million yen (about US$667,950).
The live-action Kimi no Suizō o Tabetai (I Want to Eat Your Pancreas) stayed at #7 in its eighth weekend from September 16-17. The film earned 58,903,600 yen (about US$524,482) on Friday, Saturday, and Sunday for a box office total of 3,190,966,300 yen (about US$28.4 million). The film is based on Yoru Sumino's novel of the same name. The book is also inspiring an anime film next year.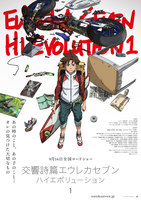 Eureka Seven: Hi - Evolution, the first film in the planned trilogy, ranked at #8 in its opening weekend. The film opened on 107 screens in Japan on Saturday, after making its worldwide debut at Otakon on August 12. In its first two days, it raised about 63 million yen (about US$561,137).
The film will also open this fall in the United States, the United Kingdom, France, Australia, Singapore, Malaysia, Indonesia, and Thailand. The second film will open in 2018, and the third film will open in 2019.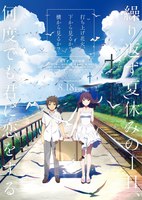 Uchiage Hanabi, Shita kara Miru ka? Yoko kara Miru ka? (Fireworks, Should We See it from the Side or the Bottom?), the anime film adaptation of director Shunji Iwai's 1993 live-action drama of the same name, fell from #8 to #10 in its fifth weekend. The film earned 45,845,100 yen (about US$408,113) on Friday, Saturday, and Sunday for a box office total of 1,419,233,900 yen (about US$12.6 million).
Mobile Suit Gundam: The Origin V: Clash at Loum dropped from the top 10 in its third weekend.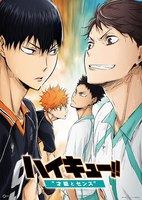 The Haikyu!! Sainō to Sense compilation film opened on September 15 and topped the mini-theater rankings for the weekend. The film is the first of two new compilation films for the television anime series this month; the second will open on September 29.
Gekijōban Fate/kaleid liner Prisma Illya: Sekka no Chikai (Movie Version Fate/kaleid liner Prisma ☆ Illya: Oath Under the Snow), the new anime film in the Prisma Illya franchise, fell from #1 to #2 on the mini-theater rankings in its fourth weekend.
Source: Kōgyō Tsūshin (Link 2), Eiga.com, comScore via KOFIC