DC Teaming with Rooster Teeth for gen:LOCK and RWBY Comics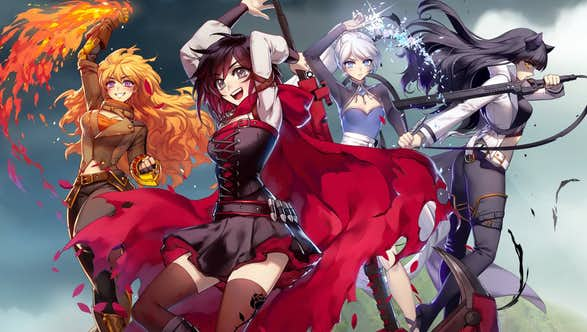 Today at New York Comic Con, Rooster Teeth announced its coming to the world of comics. Rooster Teeth's head of animation Grey Haddock revealed DC Comics would be bringing the internet company's projects to comics.
Rooster Teeth's panel covered both animated series RWBY and the upcoming gen:LOCK. Both shows will be the first in Rooster Teeth's animated slate to get comics, but other series such as Camp Camp, Nomad of Nowhere and Red vs. Blue aren't off the table. The panel also saw brand new footage debut from the upcoming sixth season of RWBY, plus another trailer and the introductory scene for gen:LOCK.
RELATED: Bendis' All-New Wonder Comics Hero Will Affect the Entire DC Universe
The sixth season of RWBY will see the titular team of monster fighting teenage girls embark on a journey to the region of Atlas protect a relic and save the world. gen:LOCK, which stars Michael B. Jordan, Dakota Fanning, Maisie Williams and David Tennant, is a new futuristic mecha anime that sees pilots jump into powerful mech suits to save the world. Comics for both shows will release in 2019, though a specific release window wasn't provided.
RWBY Volume 6 premieres Oct. 27 on Rooster Teeth, with gen:LOCK debuting in January 2019.
KEEP READING: Michael B. Jordan Teases Anime Transformation for gen:LOCK Series