DC Heads to (Washington) DC for Pop Culture and Politics Event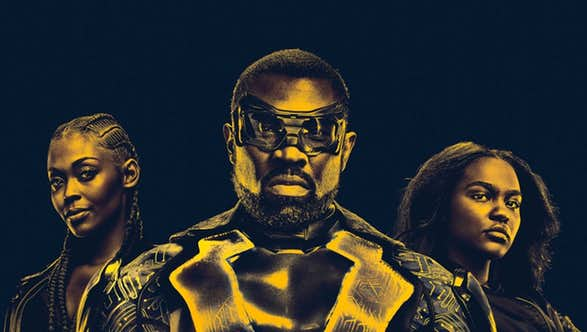 DC Comics is heading to Washington, D.C. for a pop culture event that will use the company's superhero universe to tackle political and cultural issues in the real world. The event, titled DC in D.C., will be open to the public and run for two nights during the Martin Luther King, Jr. holiday weekend at the Newseum venue in Washington, D.C.
The event will bring together stars and producers from various DCTV shows, like Arrow, DC's Legends of Tomorrow, The Flash, Gotham, Supergirl and Freedom Fighters: The Ray. The night will also include appearances by and panels with DC Comics comic book writers and illustrators.
RELATED: Free Comic Book Day 2018 Gold Titles Include Massive DC Event Tease
DCTV producers and actors confirmed to attend include Greg Berlanti and Sarah Schechter (Arrow, Black Lightning, DC's Legends of Tomorrow, The Flash, Supergirl and the upcoming Titans live-action series), as well as actors Caity Lotz (DC's Legends of Tomorrow), Candice Patton (The Flash), Danielle Panabaker (The Flash), J.W. Cortes (Gotham) and Russell Tovey (Freedom Fighters: The Ray), with additional guests to be announced.
DC Comics creators in attendance will include Jim Lee, Julie Benson, Shawna Benson, Shea Fontana, Agnes Garbowska, Tom King, Steve Orlando, Alice Randall, John Ridley, Mark Russell, Mariko Tamaki and Geoff Johns. The night will also include talks with guests from politics, government service, entertainment, business and academia.
RELATED: DC's Young Animal Imprint Gets Major Revamp in March
The event will also host the premiere screening of the Batman: Gotham By Gaslight animated adaption of Brian Augustyn and Mike Mignola's Elseworlds tale. The screening will take place on Friday, January 12 at the Newseum Theater from 6:30-9:15 p.m. and will conclude with a question-and-answer session.
The following panels will be held in Saturday, January 13 at the Newseum:
"The Art of the Matter: From Sketch to Screen with Berlanti, Schechter" from 10:00-10:45 a.m. "The Many Shades of Heroism: DC Heroes Through the African-American Lens" from 11:00-11:45 a.m. "Wonder Women" from 12:00 p.m.-12:45 p.m. "The Pride of DC: The Art of LGBTQ Inclusion" from 2:00-2:45 p.m. "The Aftermath: Battle & Trauma in Comics" from 3:00-3:45 p.m. "Black Lightning Sneak Peek Screening" from 6:30-8:15 p.m.
DC in D.C. will conclude with an invitation-only world-premiere screening of the CW's newest superhero show, Black Lightning, at the Warner Bros. Theater at the National Museum of American History in the Smithsonian. An afterparty will be held at the National Museum of African American History and Culture.