News Sword Art Online Anime Film's Rental DVD Confirms Upcoming 'New Work'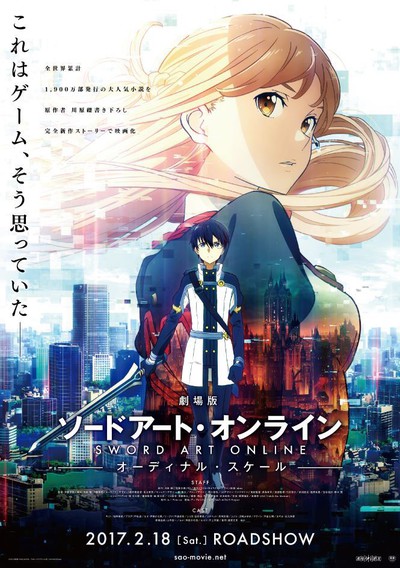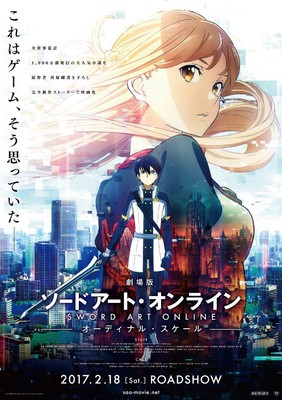 The rental DVD version of the Sword Art Online: Ordinal Scale anime film debuted on Tuesday with a new intro text screen added before film starts. The new text confirms that the film's post-credits scene is a teaser trailer for an upcoming "new work."
The original theatrical version of the film already included the teaser after the ending credits, but it did not have this new intro text screen. The retail Blu-ray Disc and DVD release of the film will ship in Japan on September 27.
In the teaser, a character mentions, "Welcome to Rath." Rath is a company that is central to the story of the original novels' "Alicization Arc," which is the new arc after the Phantom Bullet and Mother's Rosario arc that were shown in the television anime.
The "Dengeki Bunko Aki no Saiten 2017" event's Sword Art Online stage panel will have announcements for new developments in the franchise, including but not limited to games. Rina Hidaka, the voice of Silica in the anime, will host the segment which also features more of the cast, author Reki Kawahara, Dengeki Bunko editor Kazuma Miki, and Bandai Namco Entertainment's Yōsuke Futami.
The event will take place on October 1 at the UDX and Belle Salle venues in Tokyo's Akihabara district.
The series has two television anime adaptations, an anime special, and the Sword Art Online: Ordinal Scale film, which opened in Japan on February 18. It has also inspired multiple manga series, games, and a virtual reality demonstration in Japan. Aniplex of America releases the anime in North America. Skydance Television is planning a live-action television series based on the novels.
[Via Otakomu]